Operation "Barbarossa:" A Photographic Gallery from Author's Collection

Note about photographs:

I have hundreds of photos gleaned over the years from the U.S. National Archives, the Bundesarchiv-Militaerarchiv  in Freiburg, Germany, as well as hundreds provided to me by German veterans of the eastern front. Most all of these photographs -- along with nearly 50 boxes of documents -- are now assigned to the "Luther Collection" at the Hoover Archives (Stanford University, Palo Alto, CA). All this material is readily available for public use. Most all of the pictures below I scanned at the National Archives and have maintained on a CD Rom (many of them were published for the first time in my "Barbarossa Unleashed"). The photographs provided me by the German veterans are all at the Hoover Archives.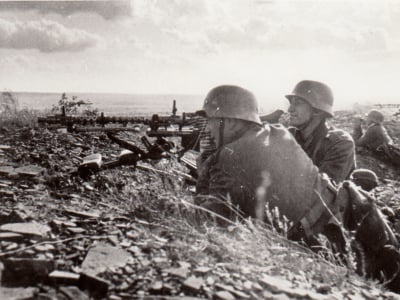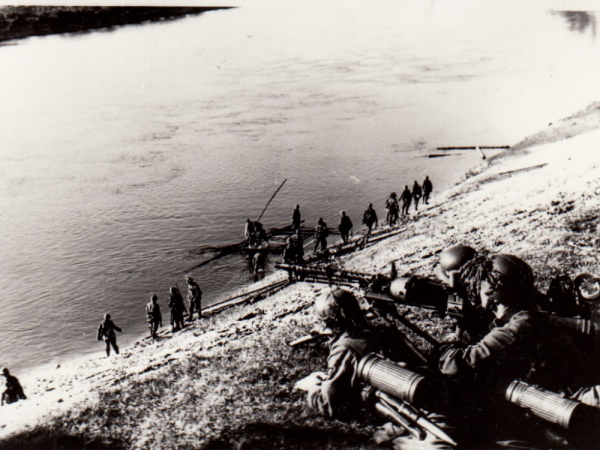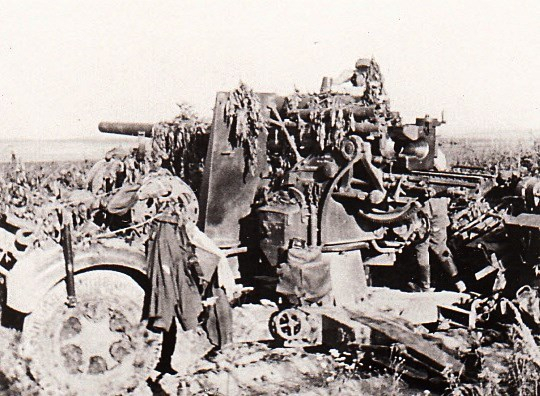 German forces  cross the Nemen River, 22 June 1941 (National Archives)
German 88mm AA gun in action against ground targets (summer 1941 / NA)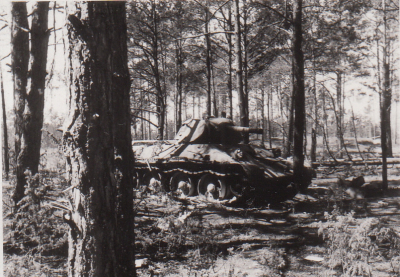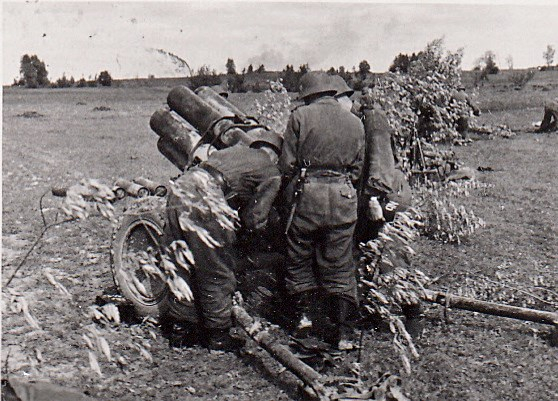 A Soviet T-34 tank destroyed in Lithuania on the first day of the war. (NA)

German 15 cm Nebelwerfer rocket launcher in action in July 1941. (NA)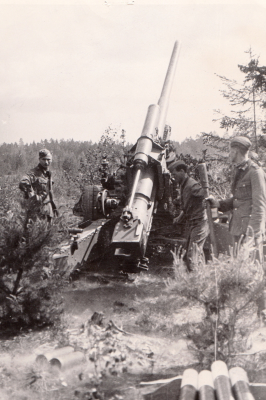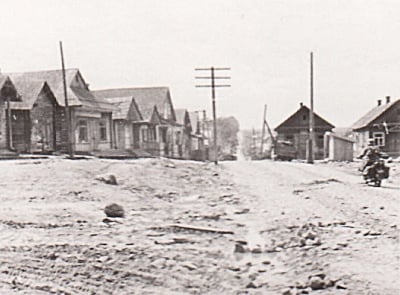 German motorcylist roars through a typical Russian village (summer 1941) (NA)
German artillery firing on 22 June 1941.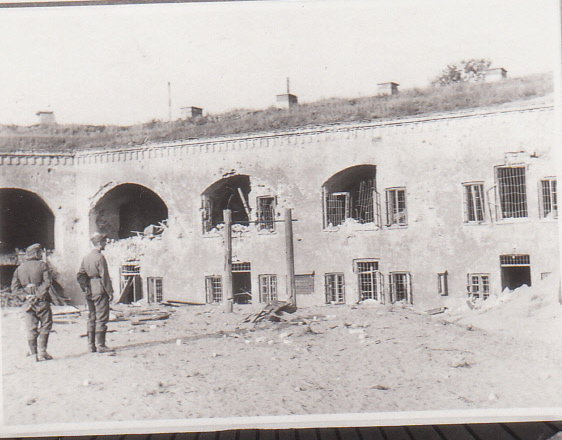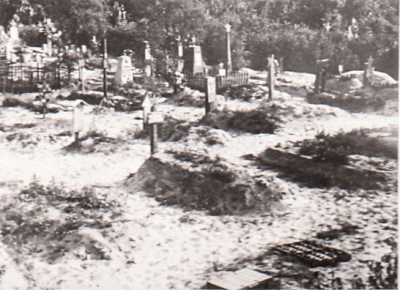 Damage suffered by the Soviet citadel of Brest-Litovsk (July 1941) (NA)
Graves of Soviet soldiers in Brest

(30 June 1941) (NA)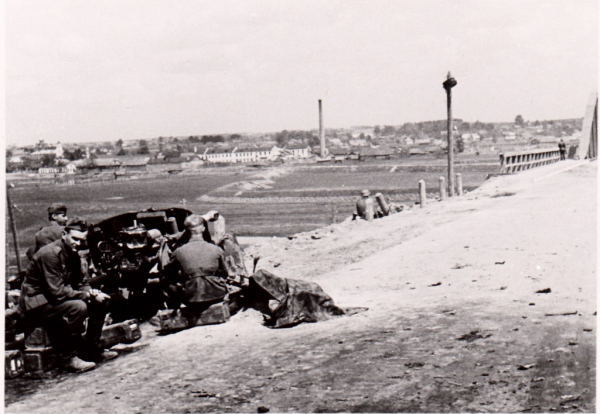 5cm Pak secures the Berezina bridge (3 July 1941) (NA)
Tanks of 18 Pz.-Div. cross the Berezina River advancing on Smolensk (3 July 1941)(NA)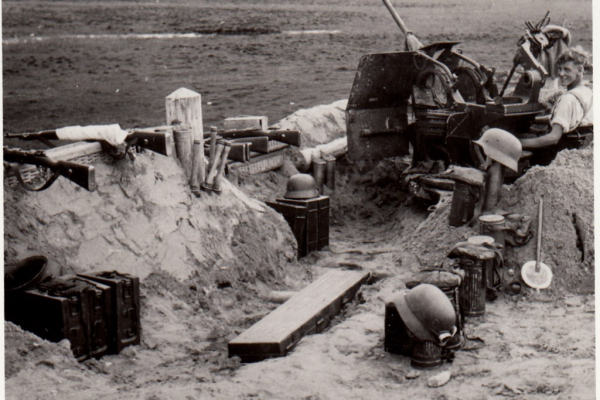 2cm AA gun of 18 PD securing a bridge over the Berezina (early July 1941) (NA)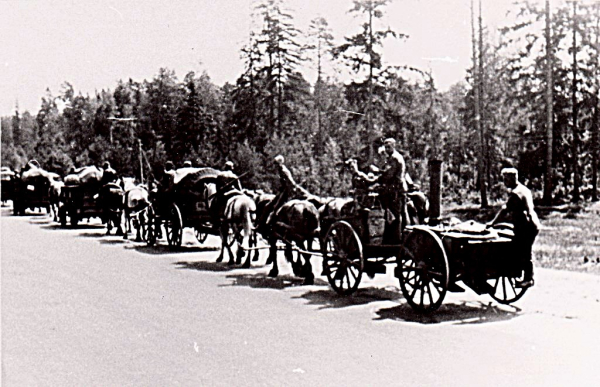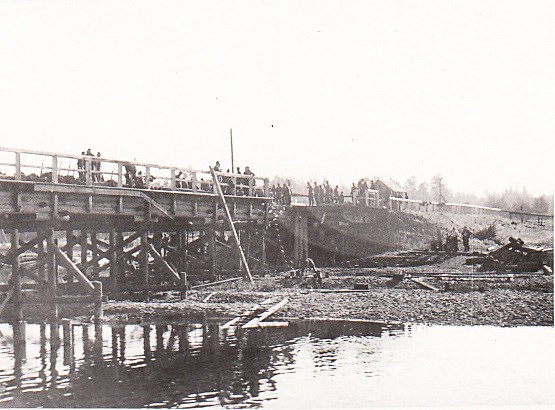 German horse-drawn transport on Autobahn Minsk-Tolotschin (July 1941) (NA)
German Engineers build a military bridge across the Berezina River (3 July 1941) (NA)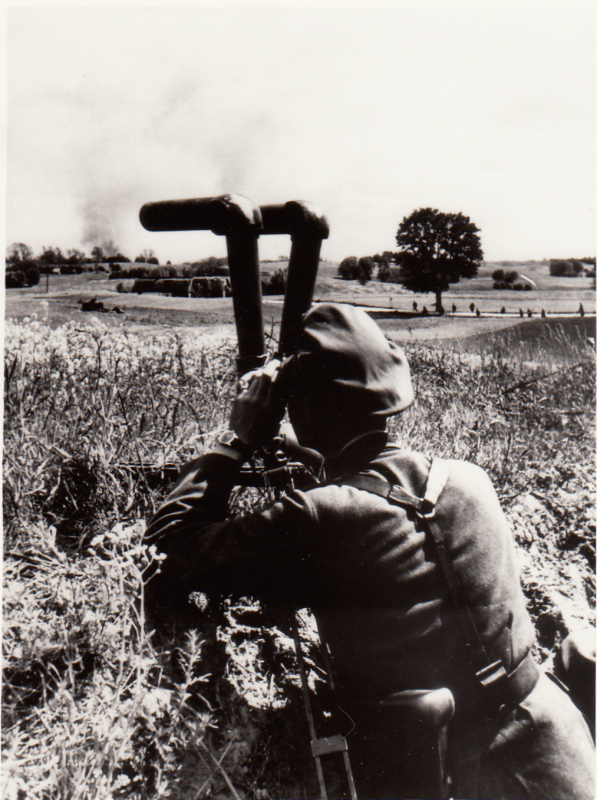 Russian civilians in White Russia (Summer 1941) (NA)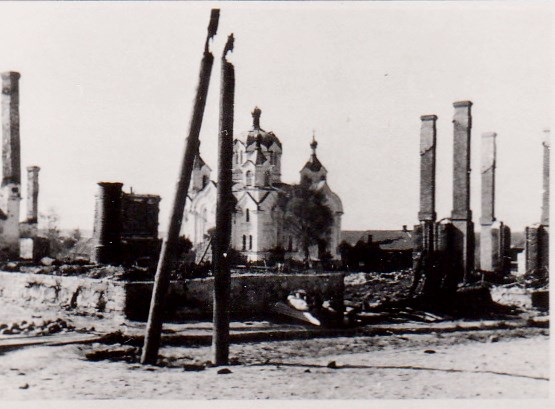 German artillery fire under observation. In the foreground a patrol moves forward (22 June 1941) (NA)
Beschenkowitschi--Church stands intact among surrounding buildings destroyed in the fighting. (July 1941) (NA)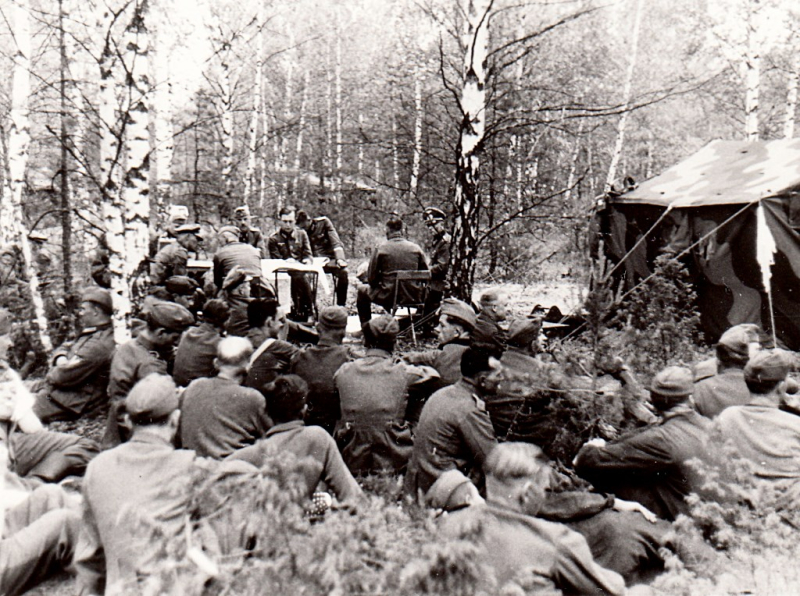 German division staff in birch forest near Biala, between Vilnius and the Berezina River (29 June 1941) (NA)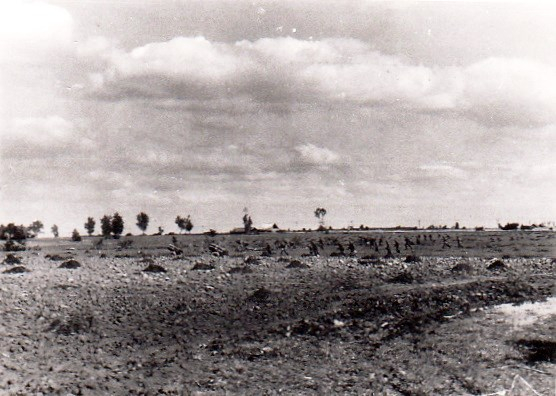 While difficult to see, this picture shows 6 15cm Nebelwerfer rocket launchers in position 49 km SW of Vitebsk to support attack of 7th Pz.-Div. (7 July 1941) NA)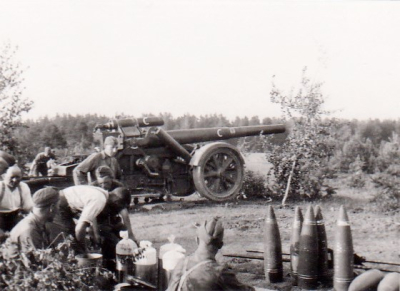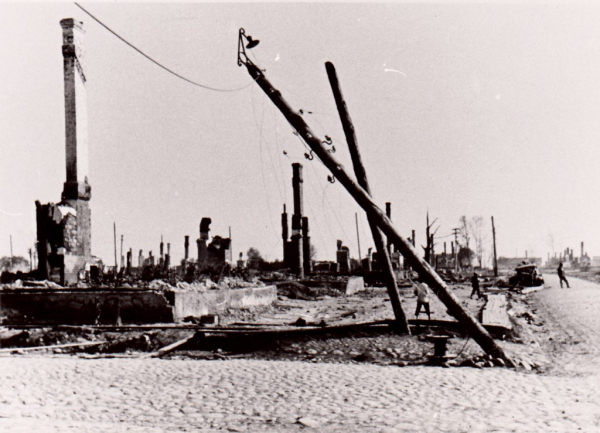 German 21cm howitzer in action SW of Vitebsk (July 1941) (NA)
Another image of the burnt-out town of Beschenkowitschi, SW of Vitebsk (July 1941) (NA)

Russian aircraft destroyed in White Russian (mid-July 1941) (NA)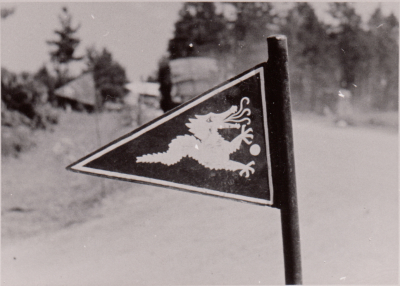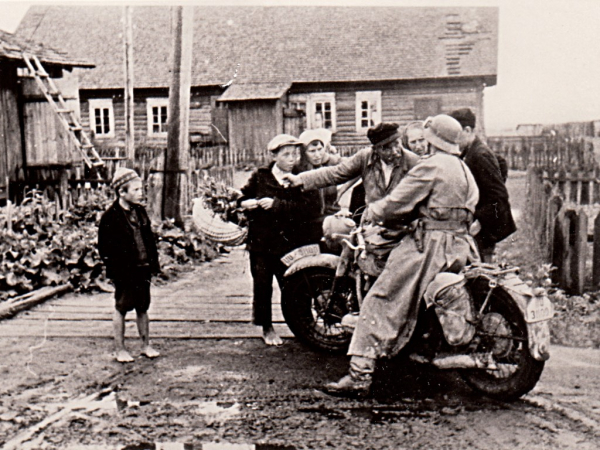 German motorcycle messanger struggles to get information from a Russian farmer. (Central Front, summer 1941) (NA)

Tactical sign of the German Nebelwerfer troops (Pz.-Rgt. 25, Russia, summer 1941) (NA)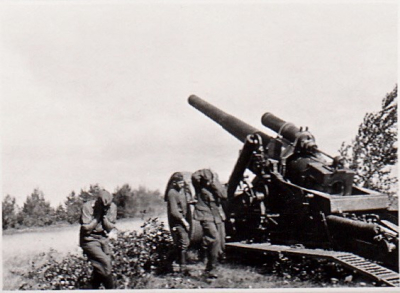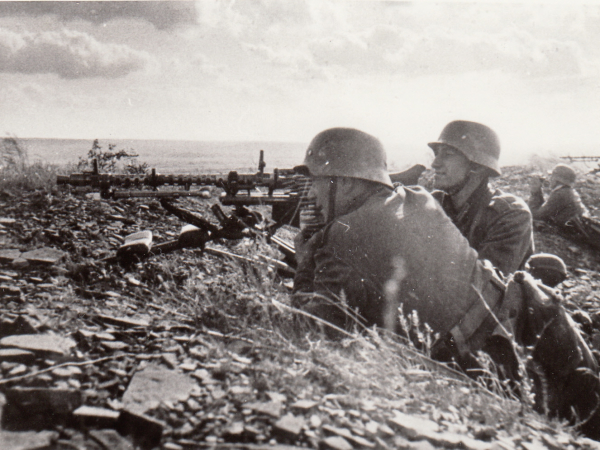 German 21cm howitzer bombards the Stalin Line (July 41) (NA)

German soldiers operating a MG 34 heavy machine gun (Summer 1941) (NA)
German infantry on the attack (July 1941 (NA)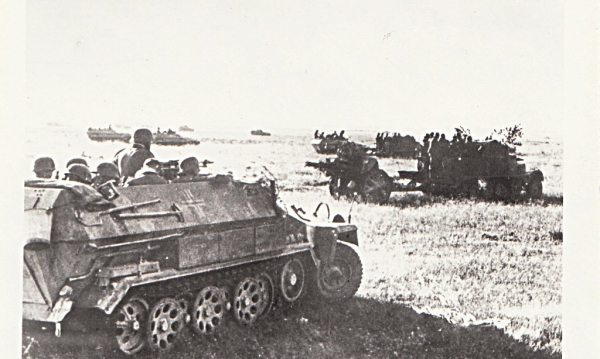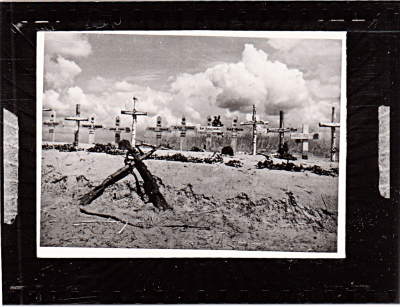 German motorized formation on the Russian steppe (July 1941)
Birch crosses mark a German gravesite (somewhere in Russia, summer 1941) (NA)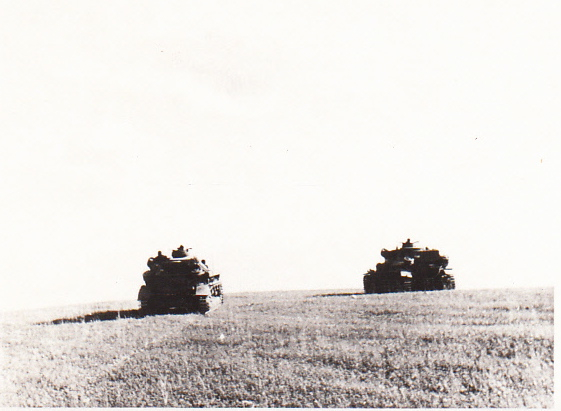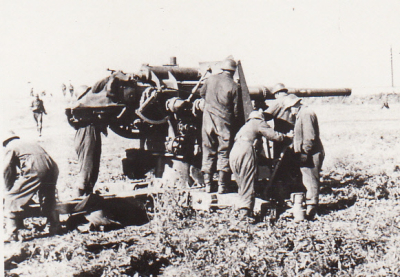 German tanks advance over a rise in the ground (Summer 1941)
German 88mm AA gun in use against ground targets (Summer 1941)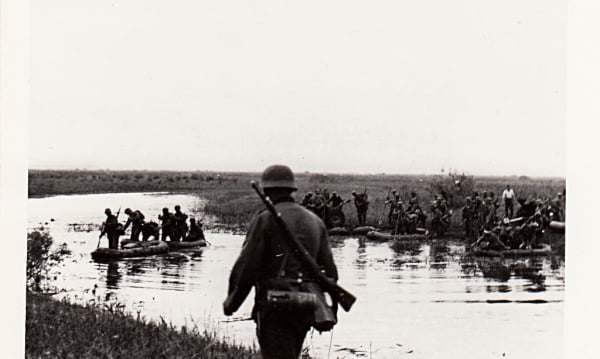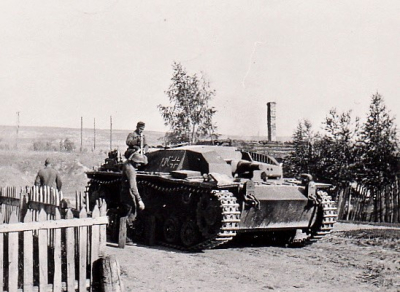 German infantry cross the Bug River on pneumatic boats (22 June 1941) (NA)
Assault Gun 3 (Stug 3) taking on ammunition near Dnepr River (July 1941) (NA)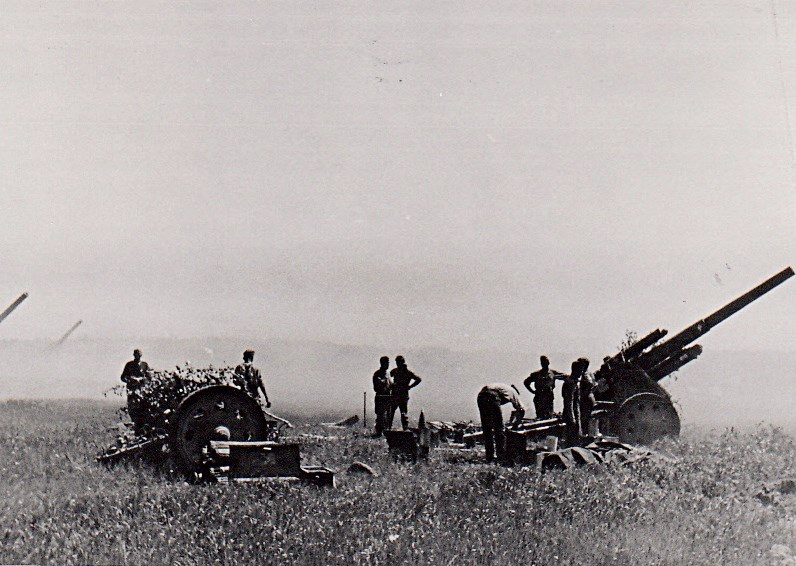 Battery of German field artillery in action on eastern front  (NA)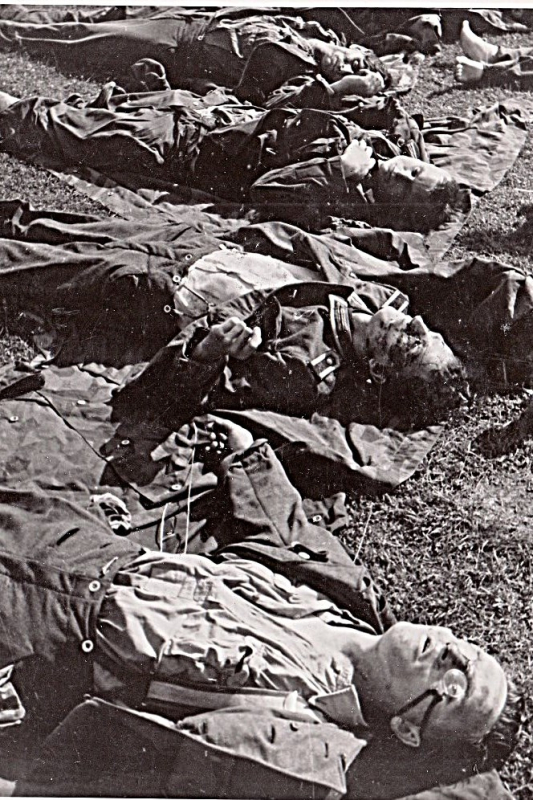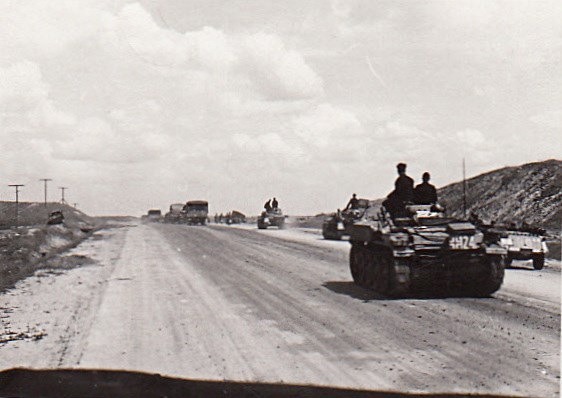 Motorized column of 18 PD on the highway between Minsk and Borisov (3 July 1941) (NA)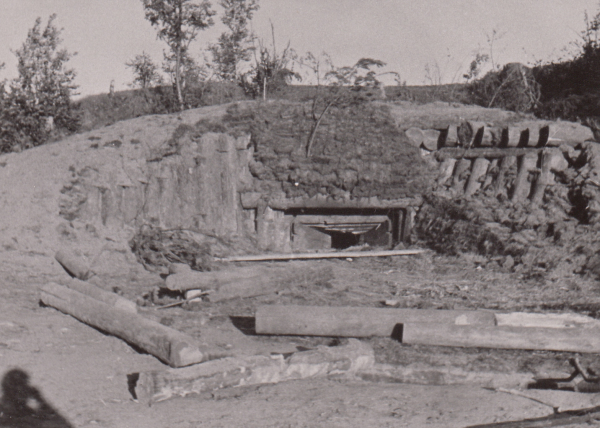 German artillerists mutilated and murdered by Red Army troops (July 1941) (NA)

Russian bunker position near Desna River, some 35 km NE of Roslavl. Captured by 197 ID (2 October 1941) (NA)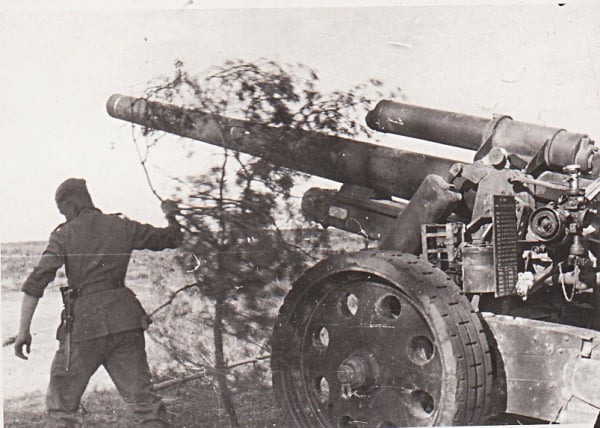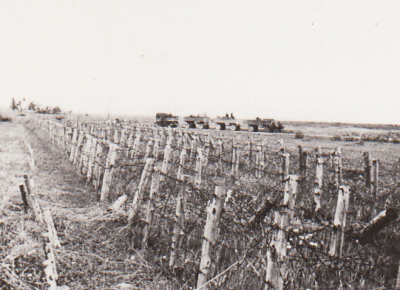 A German howitzer in action on the eastern front (NA)

The German-Russian Demarkation Line. Exact location unknown (NA)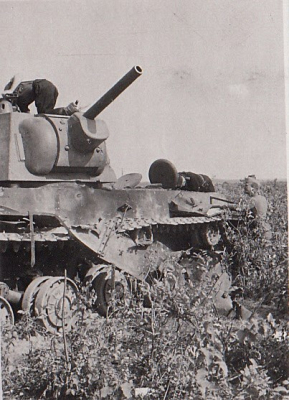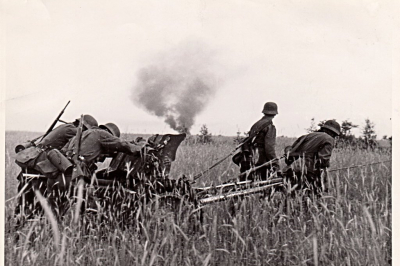 Destroyed Soviet heavy tank (KV-1?) (NA)

German infantry haul a 37mm AT gun into position (Summer 1941) (NA)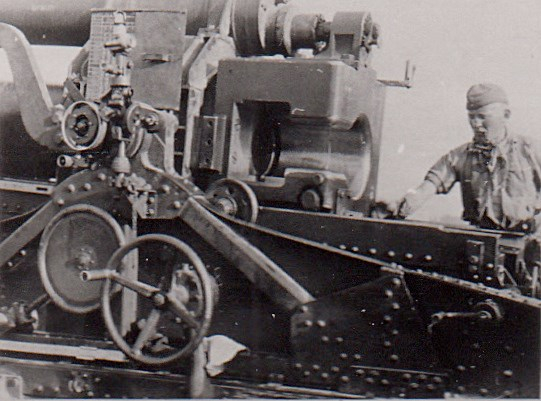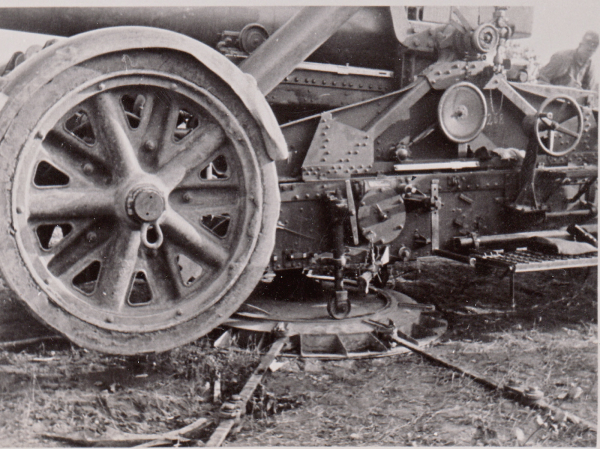 Breech mechanism & sighting equipment on a 21 cm heavy howitzer (July 1941) (NA)

Another closeup view of the 21cm heavy howitzer in firing position (July 1941) (NA)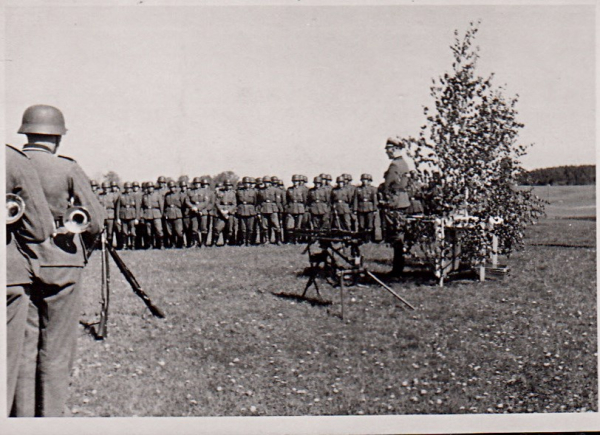 Religious service (Gottesdienst) for German soldiers on eve of Operation Barbarossa (NA)

German motorized unit crosses makeshift bridge at Demidov (78 km east of Minsk (15 July 1941) (NA)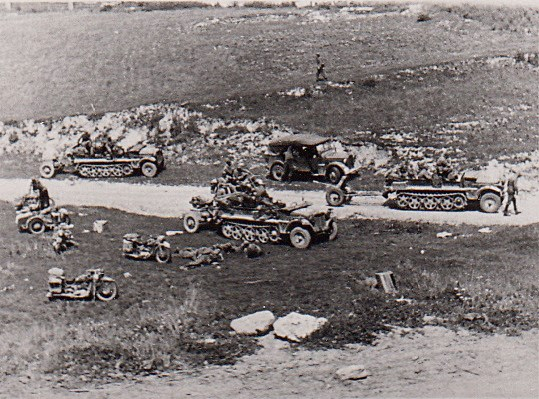 German troops advance down a dusty road (Summer 1941) (NA)

German motorized AT troops near Cholm (27 July 1941) (NA)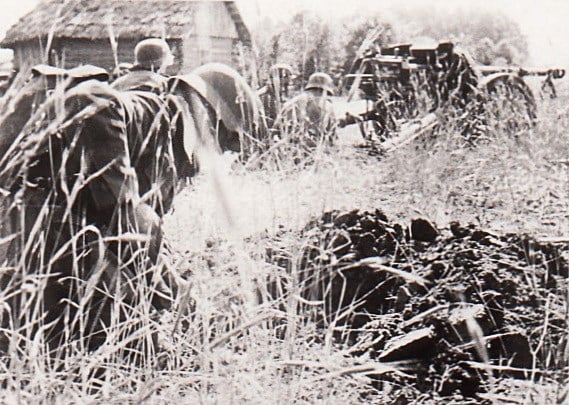 German crew digs in its 5 cm AT gun. (Geb.Jg.Rgt. 99) (Southern Russia, 24 June 1941) (NA)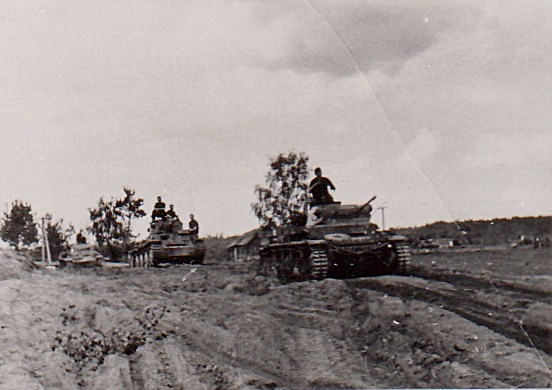 Tanks of 7 Pz.-Div. on the march west of Vitebsk (7 July 1941) (NA)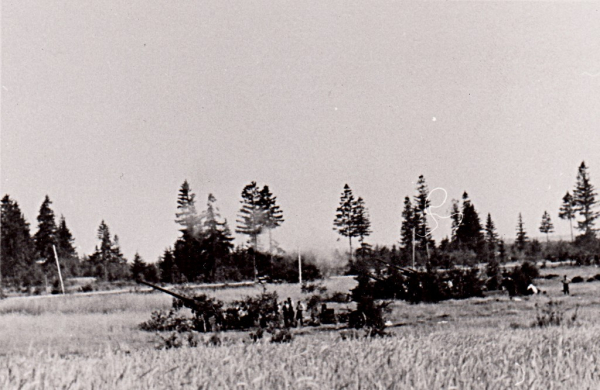 German 15 cm howitzer battery in concealed position on central front (9 July 1941) (NA)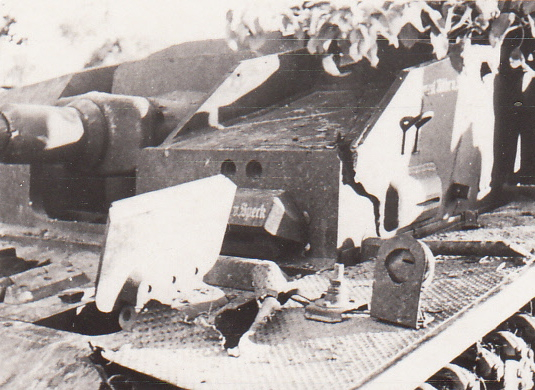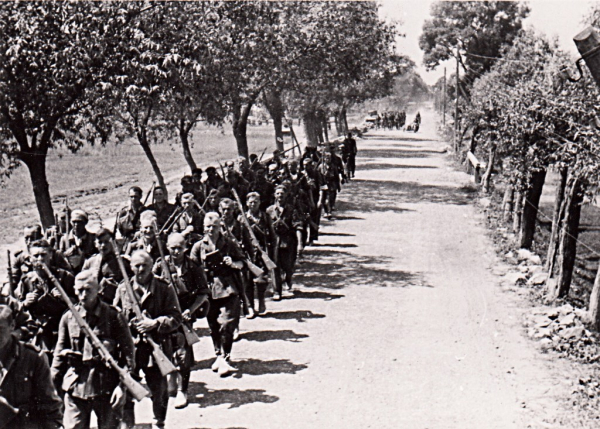 German assault gun damged by Russian artillery fire (July 1941) (NA)

German infantry on the march (30 June 1941) (NA)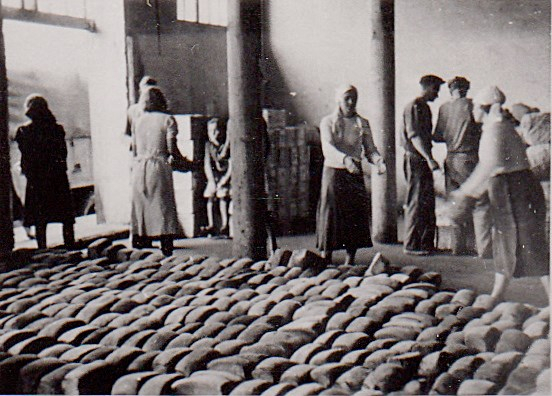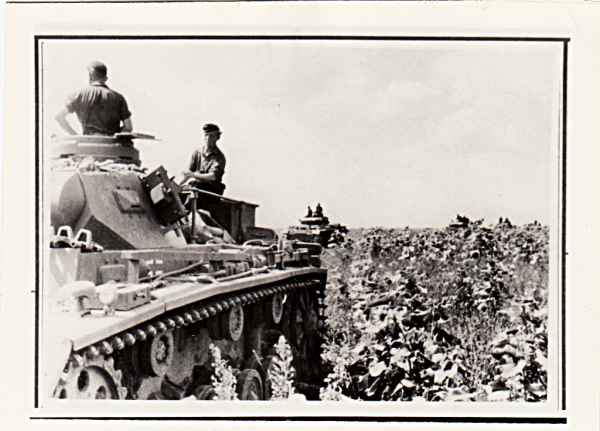 Storage of bread (Kommissbrot) for German troops. Bobruisk on the Berezina River (10 August 1941) (NA)

Column of German tanks on the march (Summer 1941) (NA)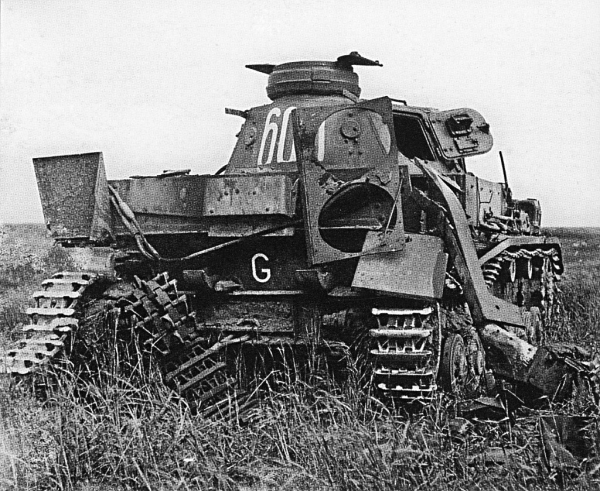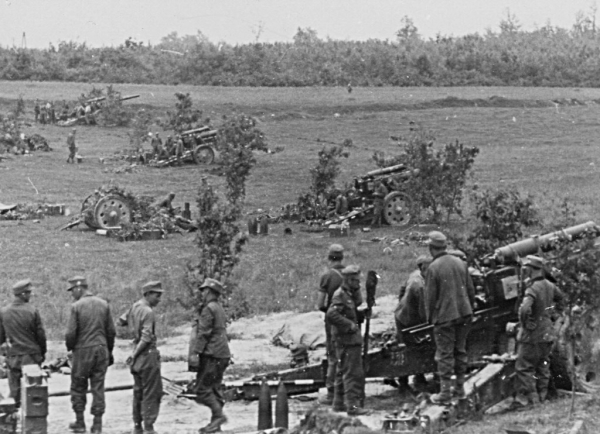 Panzer IV (17 PD) knocked out near Smolensk. The "G" on rear of the tank denotes that it belonged to Heinz Guderian's 2 Panzer Group. (D. Gardner & K. Andrew)
A battery of German 15 cm medium field howitzers (s.F.H. 18) (29 June 1941) (NA)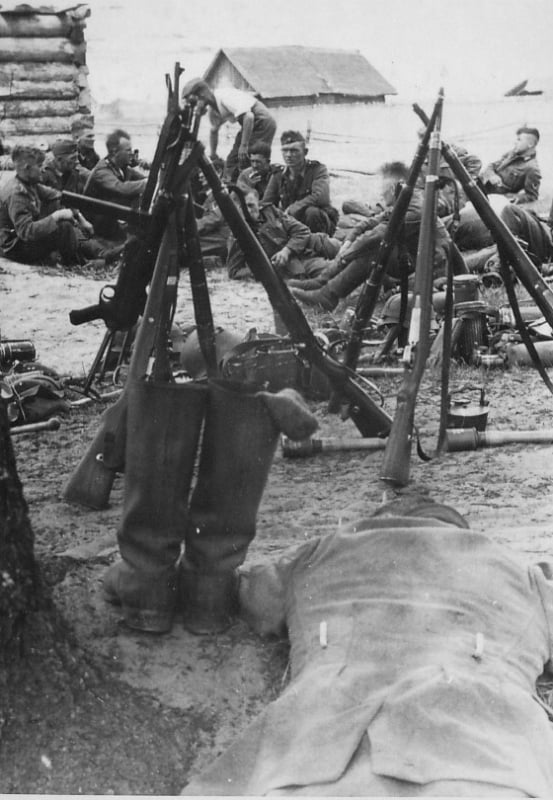 Stacked weapons of a German advance detachment inside Russia (24 June 1941) (NA)